Ideias no Escuro is a Image Archive of photos and movies from private collections, family memories, reaching us by purchasing and donations.
The image bank is made up of two main families, the Photographic Archive and the videographic file / filmic.
Archive emerged Class_ from A to Z, 24 brochures, 24 curators, with limited and numbered editions of 200 copies.
The design was made by Studios NADA.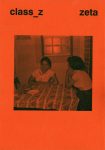 Edições Ideias no Escuro
Design by NADA
You can also purchase our books at the following locations:
Portugal
Lisboa:
Livraria Stet
Rua do Norte, 14 – 1º andar
1200-286 Lisboa
stet.info@gmail.com
Horário:
5ª e 6ª | 15.30/19.30h
(ou por marcação 917520046)
Porto:
Inc. livros e edições de autor
Rua de Santo Ildefondo, 25
4000-468 Porto
inc@inc-livros.pt
horário
segunda a sábado 10:30h-19:30h
almoço 13:30h-14:30h
Espanha
Dispara
Virxinia Pereira nº4 baixo
36680 A Estrada
Pontevedra
Spain
Editions Ideias no Escuro
Design by NADA